Heya! Travel lovers. We have travelled the world so far to so many types of locations with greenery and soothing air, to river sides and to metro cities with rapid growth and lifestyles. Still trekking remains the most lovely part of travel. For me trekking is definitely the first choice, I am crazy about trekking. And I believe there are people like me, who share the same love for climbing up the mountains, staying at heights, camping in tents and all that trek is about. What sounds interesting is the stunning landscapes and experiences that treks have to offer us. So, here I wanna unfold the best options we have for trekking in India. As follows:
The Markha Valley Trek, Leh Ladakh
Situated in the most sought after location in India, Leh Ladakh, Markha Valley trek is best visited in June-October. The place situated at an altitude of 5150 m offers you a moderate challenging trek. This region gets covered with snow in the winter season, giving a mesmerising view of the mountains. During the trek we cross two himalayan ranges over 15000 ft and pass through monasteries, you can get to see famous peaks and ranges like Kang Yatse, Stok Kangri, Zanskar range and Hemis monastery where the trek ends.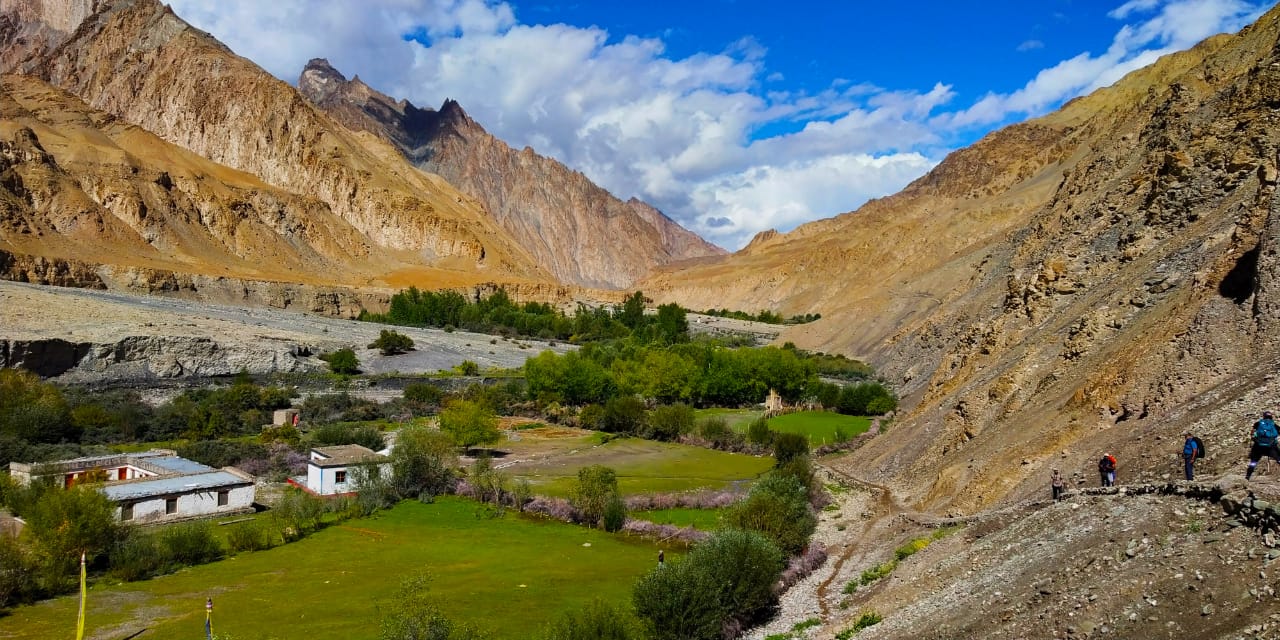 Hampta Pass, Himachal Pradesh

Best time to visit Hampta Pass trek is from June to mid-november. It begins in manali, crossing maple forests, chika, Shea goru crossing, grasslands of Jwara at a maximum height of 3960 meters and a distance of 35 kms. Throughout the trek, the snow covered peaks and scenic beauty around offers you a splendid experience of trekking through the varied landscapes, with Spiti valley marking an end to the trek. It is considered an easy trek of 4-5 days duration.

Valley of flowers, Uttarakhand

As the name suggests, the valley of flowers is brimming with a diverse range of vibrant flowers, which remain covered in snow in the colder month and when snow thaws, the valley comes alive with around 300 types of flower species. This trek is spread over 5 km at a maximum altitude of 3900m. It also houses some endangered species such as snow leopard, brown bear, etc. The best time to visit Valley of Flowers is in July to mid-september for around 4-6 days.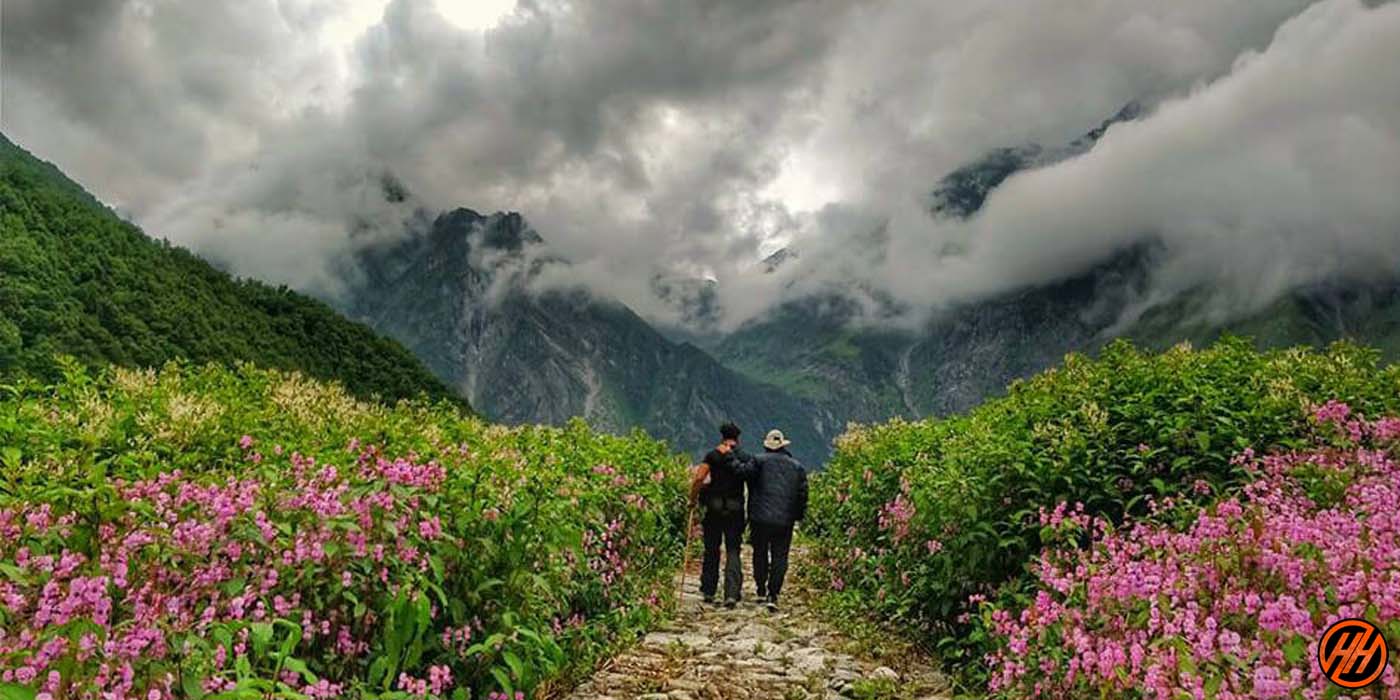 Goecha La Trek, Sikkim

This beautiful trek takes you near the East face of Kanchenjunga, crossing water streams, rhododendron forests, giving breathtaking views. It starts from Yuksom in Sikkim terrain and ends at Goecha-La-Pass. This moderate level trek is situated at an altitude of 4950m. Best time to visit is March-April or September-November for 15-20 days.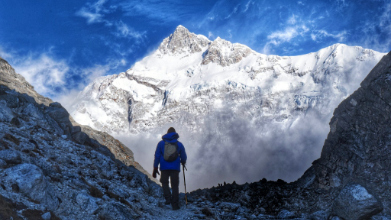 Stok Kangri, Jammu and Kashmir

Now if you've got time on your hands, and you are looking to spend it in completely worth treks, then you can go straight to Jammu and Kashmir. Stok Kangri, is the highest and most famous trek in the mountain range of Himalayas. This trek is at an altitude of 6153 m high, which starts from Stok village which is full of greenery and natural beauty. During the trek, you can have a view of the Zanskar range and the Karakoram range. An average duration of 9-10 days is required to complete this challenging trek.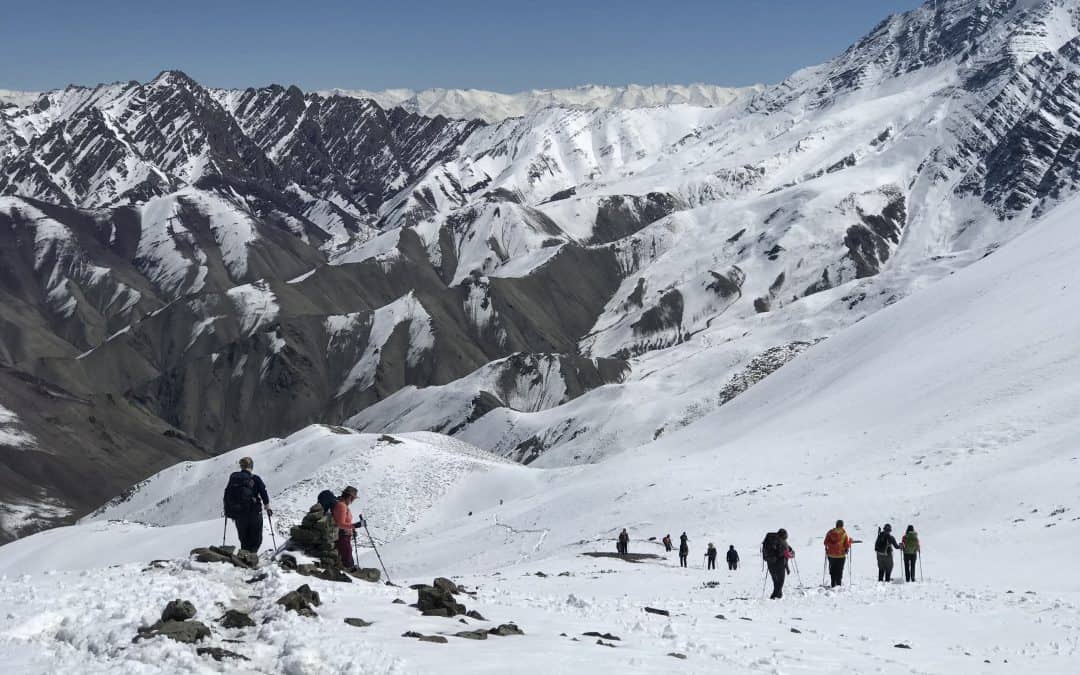 Chadar trek, Jammu and Kashmir

This difficult trek situated at an altitude of 3890 m is famous for trekking over the sheet of ice, which forms in the cold temperatures below -20 degree celsius on the Zanskar river. The name 'Chadar' means an ice sheet. It is also famous for its Buddhist heritage. The best time to visit here is from mid-january to mid-february. A duration of 10-12 days is required to complete the whole trek.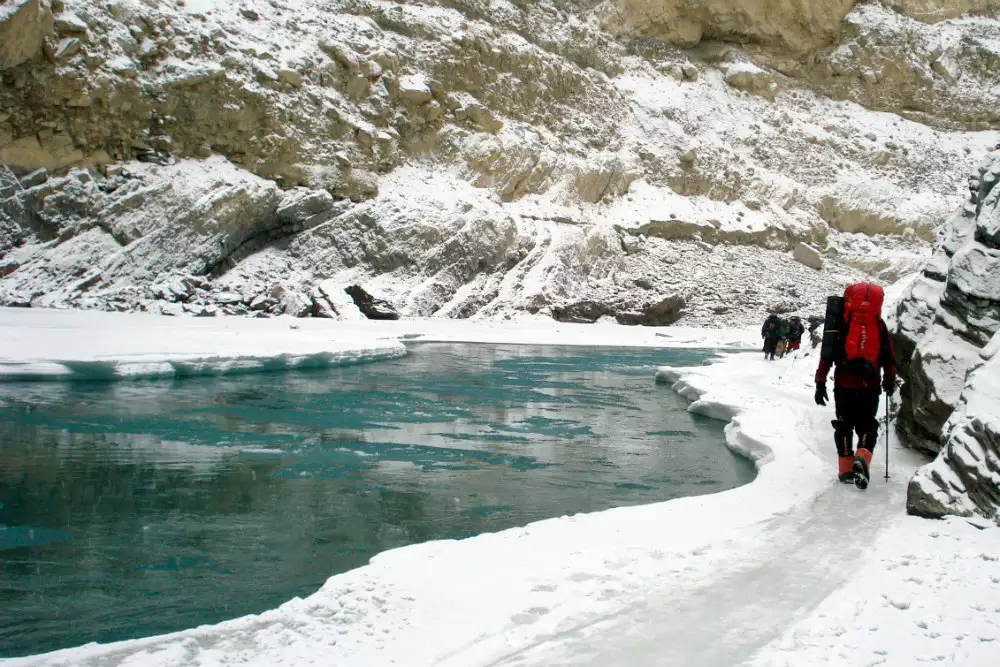 Brahmagiri Trek

This trek is nestled between lush greens of Wayanad and Kodagu, it is named after Brahmagiri forest reserve that it is a part of. Camping is not allowed inside as it is a  reserved park. The path that is 6 kms one side, takes you through dense tropical forests, crossing the bridges that go over cascading waters and traverse vast grasslands, this trek is full of greenery throughout that will surely leave you with an everlasting experience of being in the lap of nature. The trek is situated at an elevation of 5270 feet and has a total distance of 270 km.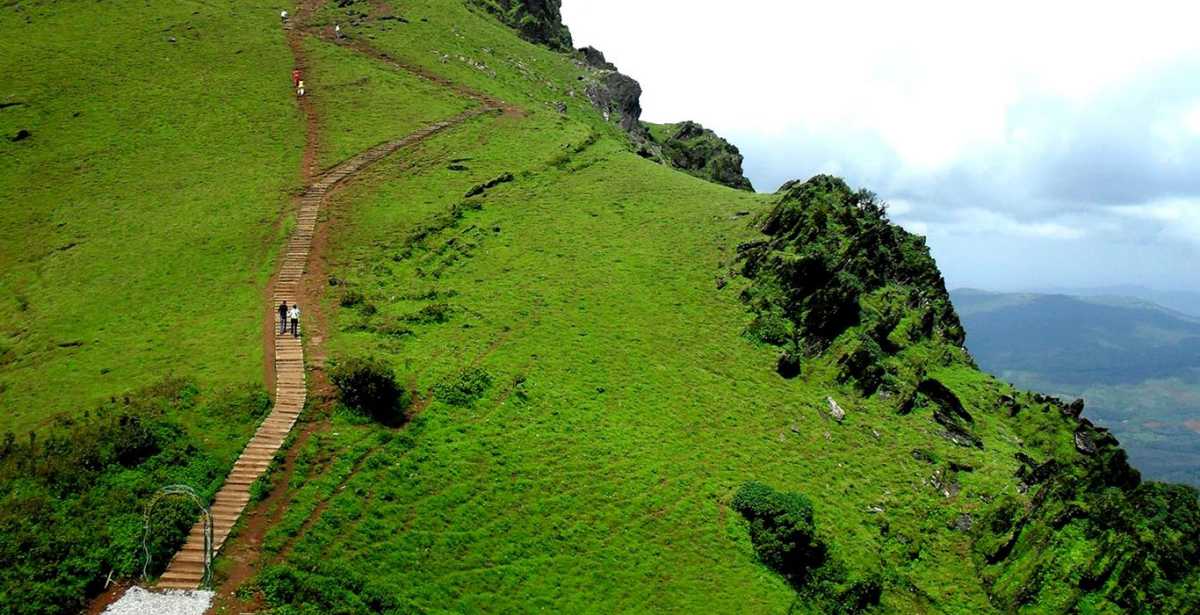 We can never run out of choices for trekking in this country. There are so many endeavours to come and mountains waiting to be hiked, so just choose your favorite and enjoy the adventure and enhance your love for trekking.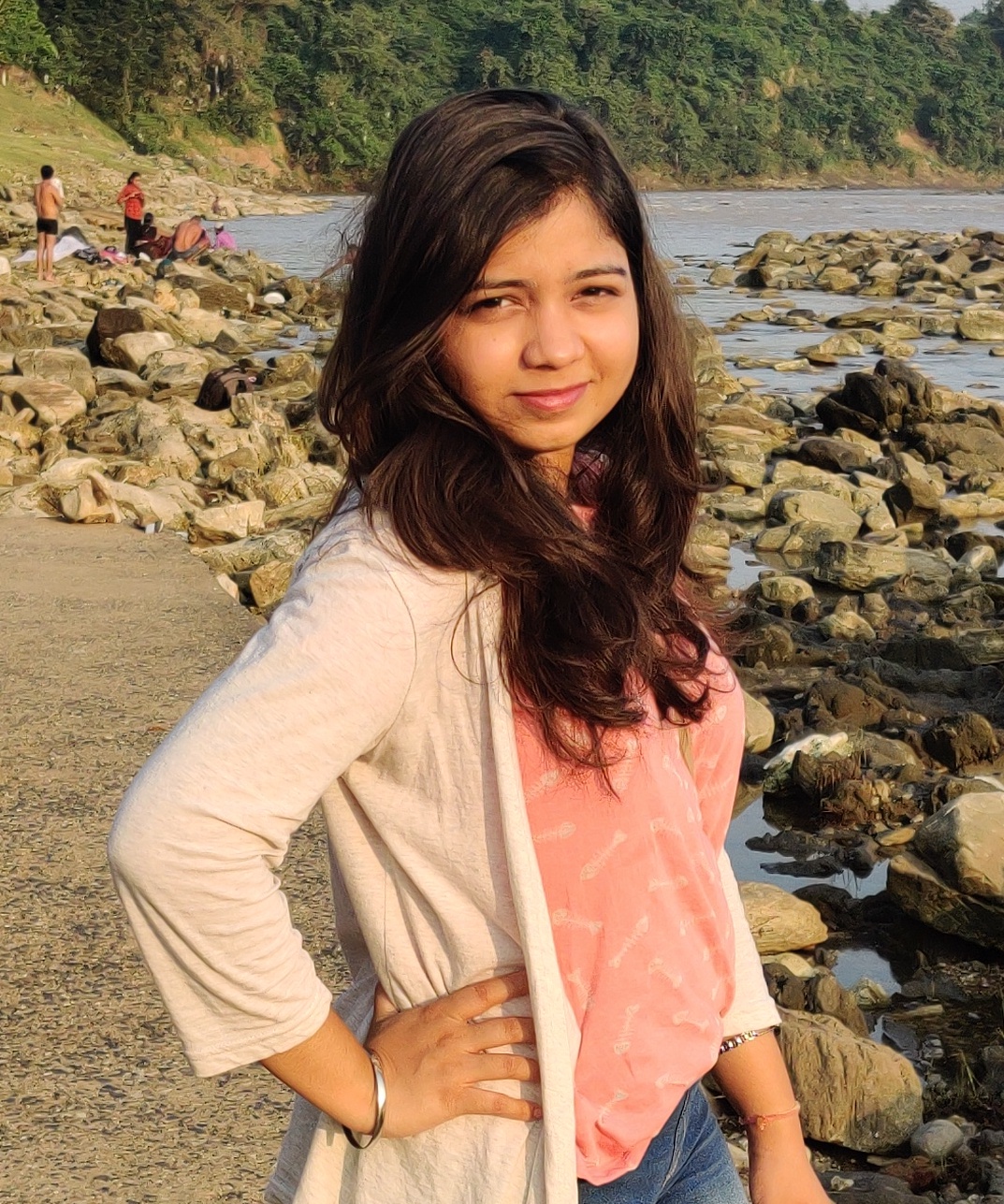 A Software Developer who loves putting her thoughts into words.