India is among those places which leave an impeccable mark in the directory of our memories once explored. Every year millions of tourists come to travel in the country to witness historical lands and deep cultural roots. If you want to experience diverse culture and have unpredictable encounters, India is the place you should be in!
Still confused whether your trip to India is going to be worth it?
Here, I can tell you enough compelling reasons, why you should travel in India:
⦁    YOU GET A LOT OF TRAVEL OPTIONS
India is a huge country and has a lot of places to travel around in every direction you go. From Kashmir to Kanya-kumari, India is full of amazing places. You can experience the chilling snow of Gulmarg, refreshing water current in south Indian beaches. The desert of Rajasthan like never seen before and the hill stations in the north. Also Taj mahal in Agra is one of the wonders of World you must see. You'll find a plenty of travel options in any state you choose.
⦁    EXPERIENCE THE DIVERSE CULTURE
India is a place rich in culture and is the birthplace of religions like Hinduism, Buddhism, Sikhism and Jainism. Every religion follows a different life style and has a different cuisine. Each has their Idol whom they worship and have many rituals for. You can also see that there are also discrete marriage rituals for every religion.
⦁    TASTE OUR FOOD
India is completely different and very far from the tastes you get at other places. It has a huge variety of food and snacks in every style and every taste. You may taste chole kulche of Delhi or vada pav in Mumbai. Poha-jalebi of Madhya Pradesh or Punjabi lassi. Have 6 to 7 types of parathe and 3 to 4 types of roti. While visiting India having a chat-phulki is a must, the most enjoyable snack you can have. Every dish is delightful in its own way.
⦁    ENJOY INDIAN FESTIVALS AND FAIRS
India is famous for having a number of religious and enjoyable festivals. A festival is celebrated almost every month of the year. You can play with crackers on Diwali, watch the rallies in Duserra and celebrate Holi, the festival of colors. Moreover, witnessing the boat race on the occasion Onam is a fun and flying kites all over the sky in Sankranti is a rare experience. Also, tourists come to India from all over the world to see the 'Kumbh ka Mela' that is held every year near the holy river Ganga.
⦁    HAVE A SPIRITUAL EXPERIENCE
India is known for its spiritual practices. Many people come to India with the purpose of learning yoga and 'pranayam'. Patanjali yog peeth in Haridwar, is known for yoga teachings, meditation retreats and its Ayurvedic products. If you want to see worships, you can visit the evening aarti at Haridwar, Rishikesh or Varanasi along the Ganges River, and have an experience like at none other place you can have.
⦁    SHOP AROUND
You can definitely go shopping in India for a variety of things. For clothes, an Indian saari and salwar suit is a must try. You can also try the Rajasthani outfit with pagdi and clothes with chicken print. Also you can opt for south Indian dhoti kurta and traditional saari. Patayala salwar of east looks beautiful as well. Delhi, the capital of India is known for its shopping places. You can also look for Indian handicrafts and handmade as well as artificial and precious jewelry. Home décor items can be found in a wide range of varieties.
⦁    IT'S HISTORICAL BACKGROUND AND ARCHITECTURE
Walking back in time, India has been a home to ancient and magnificent dynasties and kingdoms. It also has an exceptionally beautiful and architecturally diverse country filled with places like forts, palaces, mosques, temples and monuments. There are 32 UNESCO World Heritage-listed sites across the nation, making India a treasure trove for history buffs and design enthusiasts. Architecture in India has evolved through countless centuries due to the influence of the various civilizations that have flourished in the region. The various archeological sites are simply marvelous. The forts, palaces and temples in India display the artistic prowess of the Indian kingdoms and dynasties.
⦁    HAVE A LOOK AT INDIAN DANCE AND MUSIC
A unique dance culture of India gives it another reason for grabbing attention towards the culture of nation. India has a variety of expressive and complex dance forms of the world. Some of the forms are Katthkali, Oddisi, Kathak, Bharatnatyam, Bihu, etc. classical Indian music is an important part of the Indian society and many notable world musicians have originated from India since the ancient times.
⦁    EXPERIENCE THE LAND OF SOUVENIRS
India is the land of Brave. In Delhi, the capital of India, India Gate is a war memorial located astride the Rajpath in the memory of soldiers of the Indian Army who died in the period 1914–21 in the First World War. Under the architecture, a reversed rifle, capped by war helmet, bounded by four eternal flames, was built beneath the Archway. This structure, called Amar Jawan Jyoti, or the Flame of the Immortal Soldier. On 26th of January, whole country celebrates 'World Republic Day' in which Rallies of every state and armies are carried out along with the parade. President of India hoists the National Flag and the whole nation rejoices in union. Another day, on 15th of August, Independence Day is celebrated, because on this day, India from the rule of foreigners. On 15th August, Indian flag is hoisted by honorable PM of India and independence is celebrated.
⦁    EXPERIENCE TRANSPORTATION
India has the largest railway network of the world, which has about 3 times the circumference of the globe. Transport of India can give to a completely different experience. You can travel in Delhi metros, Mumbai's local trains, tramps in Kolkata and auto-rickshaws are found in almost every state.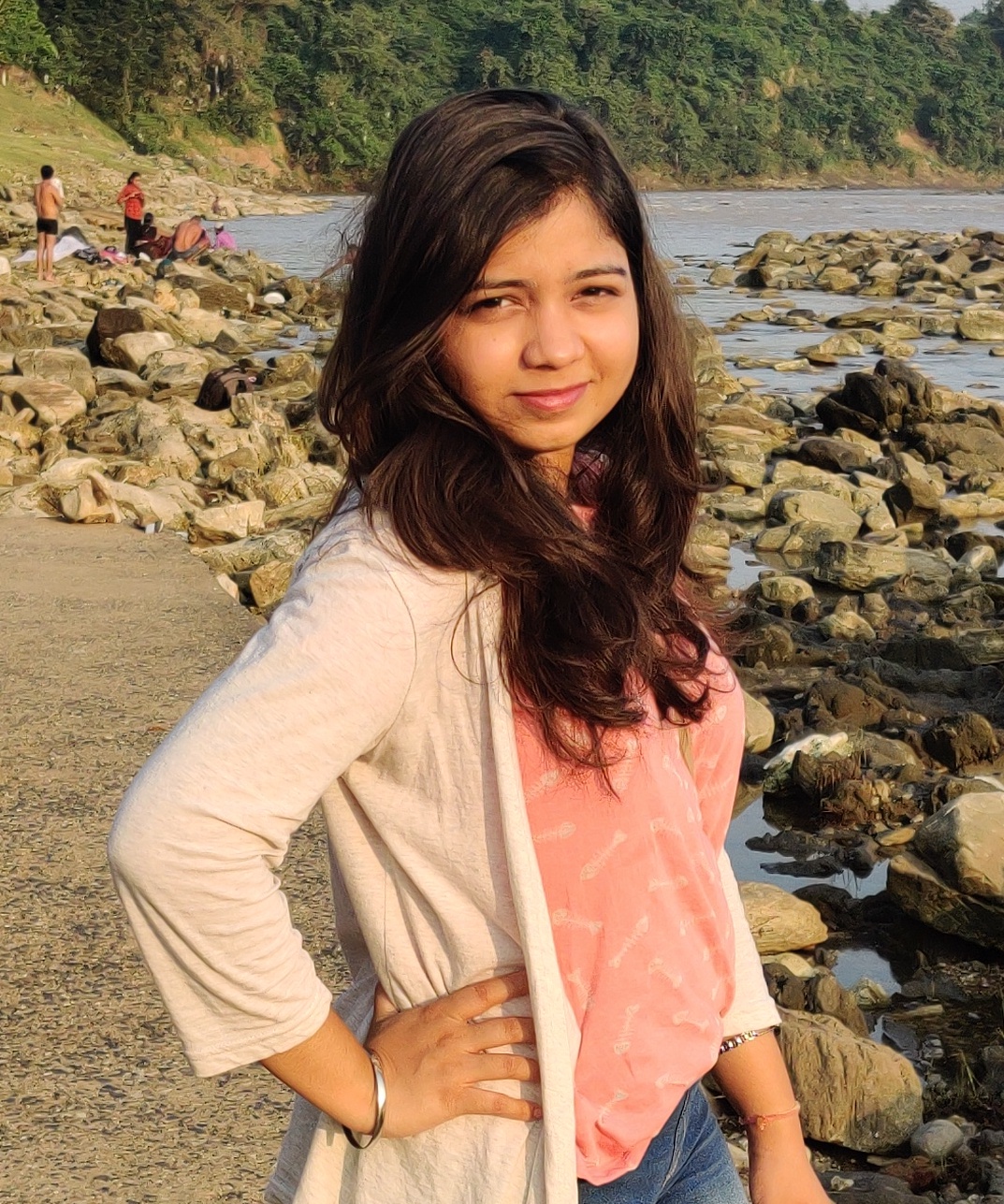 A Software Developer who loves putting her thoughts into words.