Orchha the city of massive historical architecture, is situated on the banks of Betwa river and in the Heart of India. Orchha is overflowing with the archeological spots and bravery tales of rulers.
This offbeat place is located in Madhya Pradesh near khajuraho. You can even plan a one day expedition to orchha, but if you want to cover all the tourist spots, then a 2-3 day trip is ideal. Orchha offers you a historical tour as well as adventurous experience at once.
There are a bunch of choices for you to explore Orchha, you can either book a room in one of the good hotels at Orchha itself which offer you with amazing views and travel offers, or you can have a one day trip from a nearby place like we did. We hired a car to Orchha from Gwalior. Both the options are feasible as you can book a good AC room at an average of 1700/1800 per day and booking a taxi from Gwalior costs about INR3000 overall. You have a lot of options of reaching Orchha, a bus from Jhansi which is a 45 minute ride and will cost around INR 300(it is 20kms only!), or a slow train from Khajuraho can also be a good option apart from taking a taxi from Gwalior.
We started our trip at 6 in the morning from Gwalior in our pre-booked car. The drive was enjoyable with friends and rock songs playing back to back. It took us 4 hours to reach. Then we started our visits according to our plan. Our start was thrilling and different from what someone on a trip to Orchha would plan. We started with Rafting! Which marked an exciting start to our trip and set the level of energy for the rest of the day.
Image source: brandequity.economictimes.indiatimes.com
Here Rafting is organized on Betwa river, over a stretch of approx 6 kms. You have an option over 2 packages, a 60 minutes ride and a 3 hour ride, which costs about 800-2000 per person. Ours was a 90 minute one, which was up-to shiv ghat with refreshments in between.
After rafting without wasting much time, we started towards our next destination with an aim to make the most out of our time. Although we could cover only 2 sites but was totally worth it.
Image source: https://temples.s3.amazonaws.com/
First location we visited was Chaturbhuj Temple. This 9th century temple is made with marvelous architecture, where people worship lord Vishnu. It is the largest temple in Orchha built on a massive stone base, and is visible from every corner of Orchha city. The construction of this structure features religious emblems and architecture. From the roof of the temple, whole town can be seen. And there is also a market at the bottom where you can find good choices and bargain can get you good prices too. Our next drop was Ram Raja Temple, which is at a walk-able distance of 86m from Chaturbhuj temple.It is made with a square architecture, where lord Rama is worshiped as a king. It has a history of being converted into a temple from a 'Rani-nivas' in the past. A colorful festival called 'vivah panchami' is celebrated in the month of november-december.
Image source: mptourism.com
These two places took us around 5 hours to explore it in and out, and we had time for only one more place to travel to, and we chose Jahangir Palace. It was just a 9 minute ride. The building of this fine Mughal architecture encloses beverly stories of Jahangir. It has stone structures of elephants at the gates, signifying a royal entrance. It is 3 story structure, build massive with over 100 rooms 3 types of balconies, 5 types of domes and different types of ceilings too. It gives a magnificent view of Betwa river and the forest from the boundaries. There is a lot you can explore in this palace. However ,as we were running out of time, we headed back to our place after 2 hours.
There is a lot about Orchha that we left undiscovered. It is full with a bunch of temples, palaces and fort to be explored. So people, if you want a short trip to an offbeat place, Orchha is the place you should go next!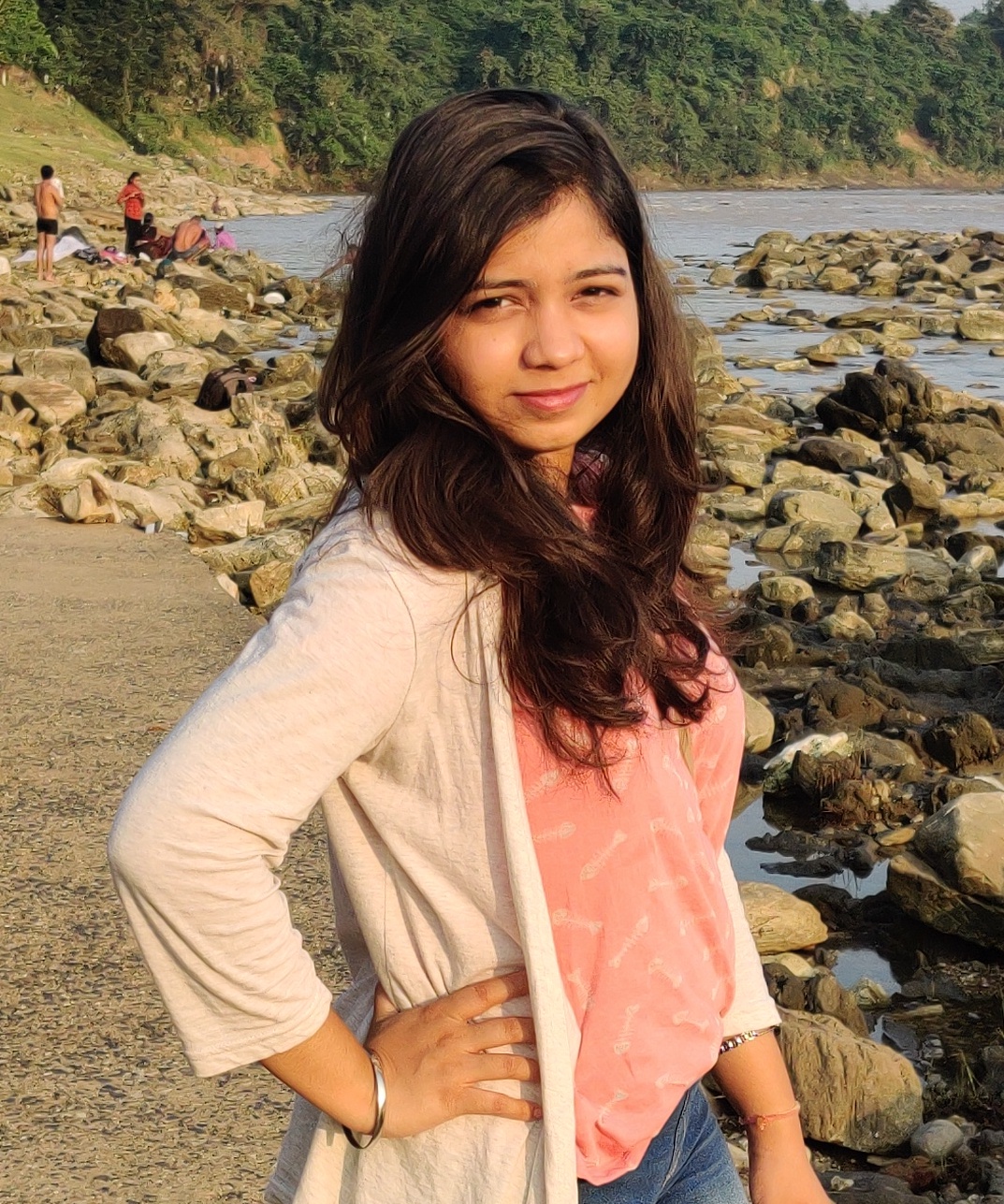 A Software Developer who loves putting her thoughts into words.